Polymers & Resins in Berlin
6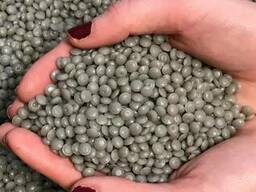 Gramis Plastic, AS,

TR
Berlin, DE
LDPE recycled granules details
Казахстанская Промышленная..., LLP,

KZ
Berlin, DE
- Polypropylene, at a fixed price (the price is formed at the factory) Type of delivery FOB.
Simons, JSC,

RU
Berlin, DE
The carbon fiber is material of black color with a brilliant tide, flavourless, is not toxic, is not explosive. The carbon fiber low-hygroscopic, but owing to a developed surface occurs a sorption of
Унион итальяна Груп, LLC,

UA
Berlin, DE
Die italienische Fabrik verkauft Sekundärgranulat aus Polyethylen (Regeneriertes LDPE) für den Export. Lieferbedingungen: FOB Italien. Der Preis beträgt 850 € Farbe schwarz Für die Herstellung
Вирта, LLC,

RU
Berlin, DE
Наше предприятие производит и продает вторичную гранулу полипропилена (аналог ПП 030) из производственных отходов пленки с печатью. Прекрасно подходит для литья и экструзии. Стабильное качество,
Унион итальяна Груп, LLC,

UA
Berlin, DE
Итальянская фабрика продает вторичные гранулы полиэтилена на экспорт. Условия поставки: Фоб Италия. Цена -850 евро за тонну The Italian factory sells secondary granules of polyethylene
Within the radius of 530 km from Berlin
STM international, GmbH, Kaiserslautern,

525 km
Good day sir , we are suppliers of all kinds of plastic scraps at pocket friendly prices and top quality materials guaranteed! ldpe hdpe pp pet eps ppe ic trays bopp do contact us for more details
Vogt-Plastic, GmbH, Rheinfelden
Компания реализует гранулу ПП, ПС, ПВД, ПНД. В наличии постоянные объем и качество!
New ads
Уголь древесный, Düsseldorf.
€340 /t €295-315 /t wholesale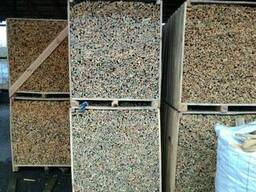 Лучина для розжига , брикет, Weiden in der Oberpfalz.
€65 /cu m €60-55 /cu m wholesale
Различные марки угля с отгрузкой на экспорт, Berlin.
$74-88 /t wholesale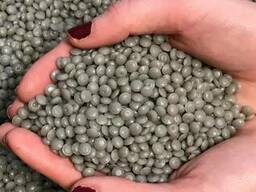 LDPE secondary pellets, Berlin.
€550 /t
×
×
"Polymers & Resins" in regions
×
×